Portable
Take anywhere to protect cables and reduce tripping hazards.
Expandable
Expands to any length using interlocking connections.
VISIBLE
High vis colours and circular head make the design hard to miss.
DURABLE
Reduce trips and protect cables with a robust slip resistant design.
Frunk friendly
Unlike traditional bulky cable covers our design is completely portable, that can stored easily at home or on the road. In fact it's "Frunk Friendly" with a bag available that is no larger than a pizza box. So you can easily take it anywhere.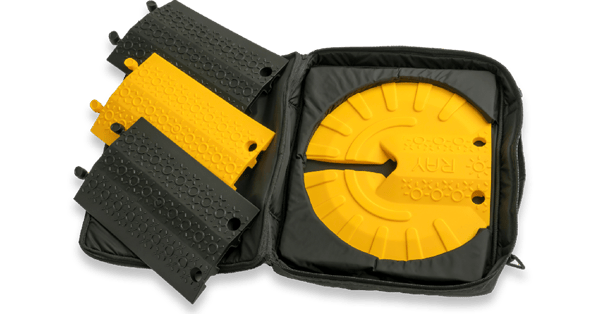 Infinite expansion
Our registered design expands to any length and can be purchase in standard lengths of 1.2 meters and 2.1
meters.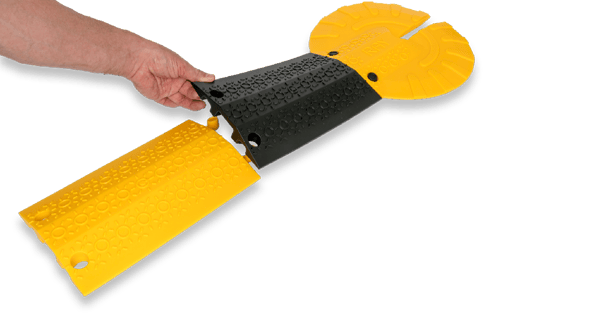 Take trips don't make them
Strong, lightweight and flexible materials protect cables from impacts as well as reducing tripping hazards. With a unique textured design to reduce slipping.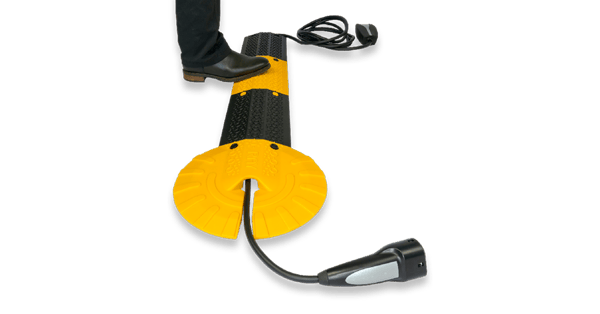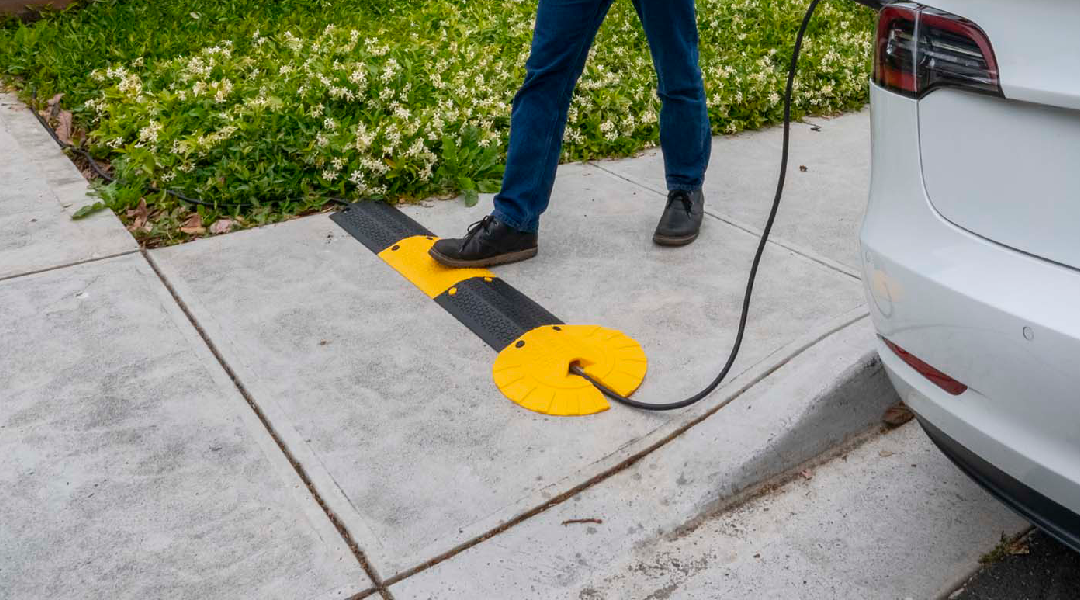 Avoid legal action
Did you know?
"
If you trip on an electric vehicle charging cable, you have a claim against the vehicle owner for negligence. The owner of the car could have put up warning cones, or used a cable guard cover with contrasting color markings and anti-trip sloped sides
.
"
Lightweight but strong polyurethane material
Rugged texture to reduce slips
Designed for EVS from the ground up
Can be used for all cables and water hoses
Complete design fits in a convenient bag
Expands to any size
Available in sizes of 1.2 meters or 2.1 meters
Highly visible design
TOUCH
Perfect for home...
Perfect for home...
If you're creating hazards in your driveway or need to occasionally charge while travelling, our cable protectors are perfect to prevent trips and cable damage.
TOUCH
...work...
...work...
At work cables can be a liability for employers and employees. Our cable protectors can be taken anywhere or stored and your work place.
TOUCH
...anywhere
...anywhere
It's not always possible to park directly in front of charging stations. We have have you covered by protecting cables and people in public spaces.
Works with Type 1 and 2 charging cables.
Protecting all EV brands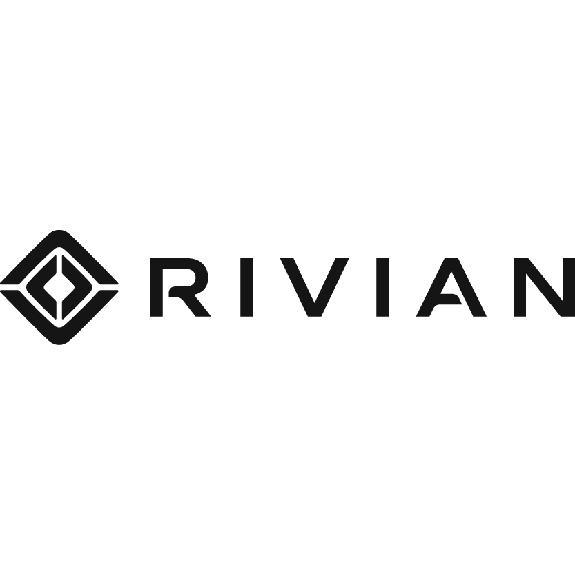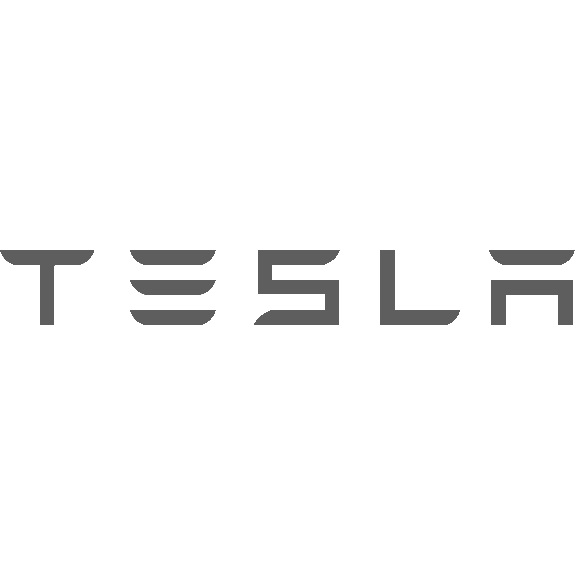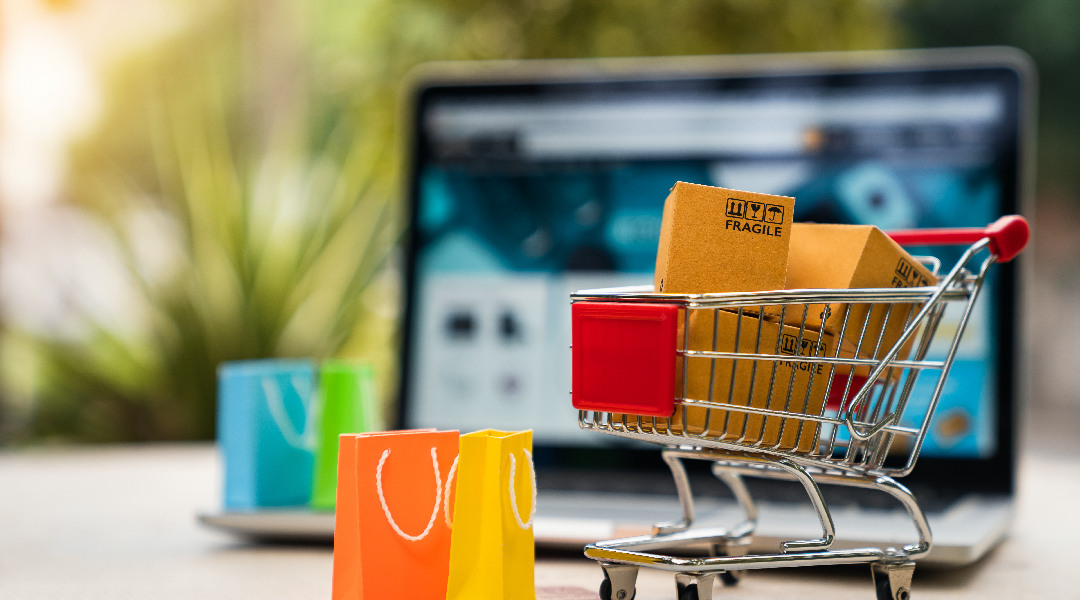 Get Updates
Get the world's first solution to EV cable management with a pre-order today with availability soon.